CTMI Services cover a wide range of online business apps, divided into five major categories:

- Global Chamber of Commerce hub at the WCN - World Chambers Network
- Trusted Trade tools
- Business Exchanges
- Innovation and Business Clusters
- Regional Economic Development


---

Global Chambers of Commerce hub The World Chambers Network (WCN, since 1997) ...promote, search, verify... with the global ChamberDirectory, GBX, ChamberTrust, Chamber-eVault, Chamber Managers Corner, and much more...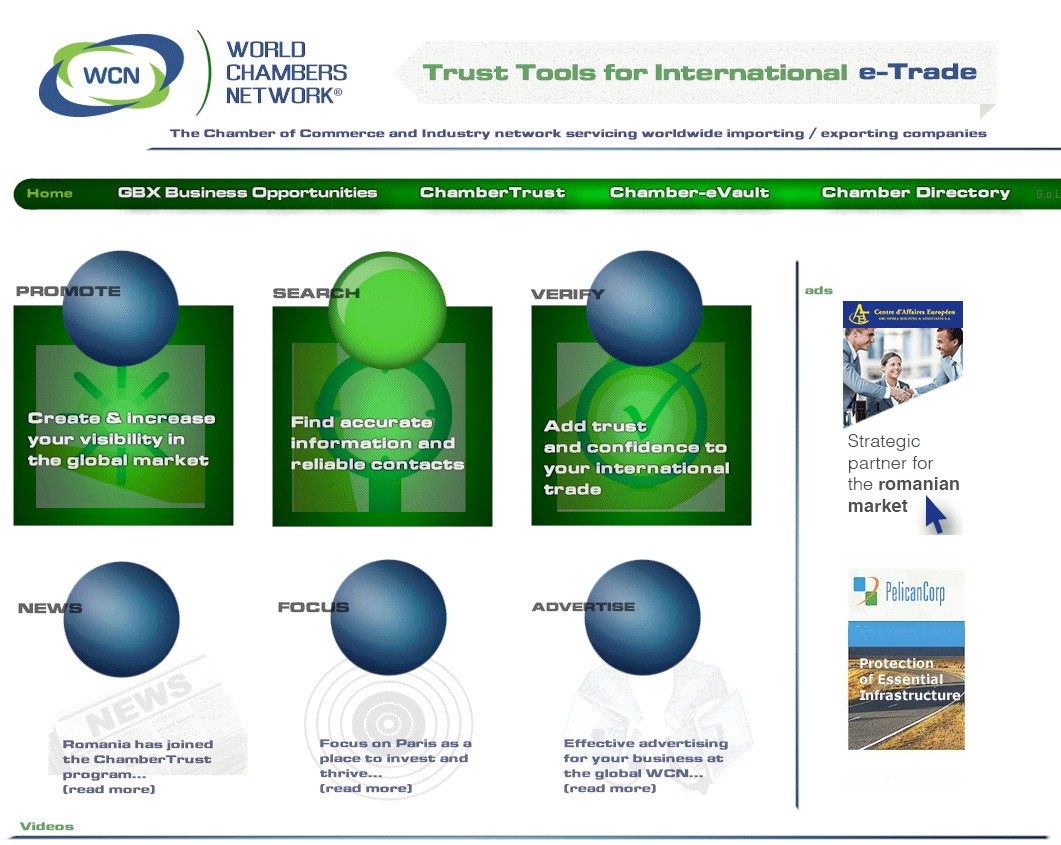 ---

Trusted Trade Services and Tools
Trust seals and verification mark systems (design and administration) for your organization...Examples include ChamberTrust seals, and the CTMI-eVault group of electronic vaults for secure file, document and data submissions with automatic digital receipts and authentications held by the World Chambers Network. Options for anti-piracy applications, eHealth and other.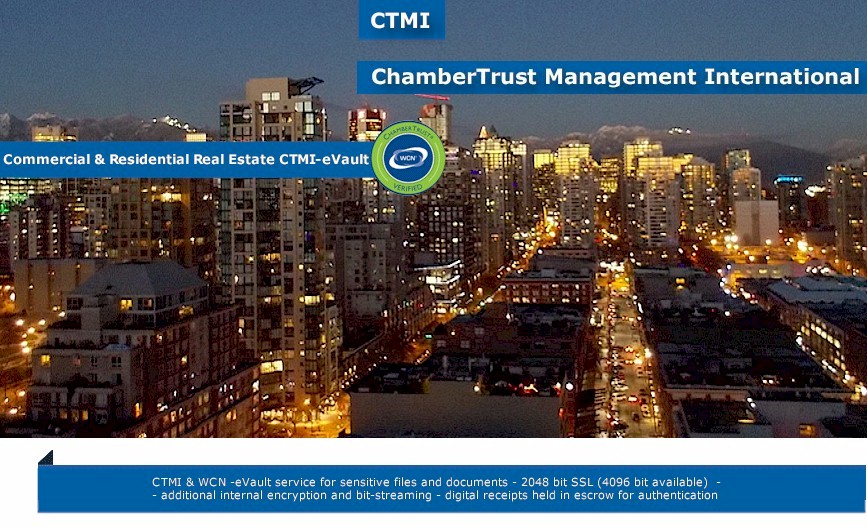 ---

Innovation and Business Clusters
This segment consists of a series of paired services. This includes Trusted Trade tools such as the Innovation Clusters CTMI-eVault to both share and protect intellectual property across R+D organizations and projects, and also in commercialization discussions with potential venture partners.
In addition, business listing services (with or without trust marks) are included for both individual businesses and organizations (such as a grouping of universities), as are online database agglomerations to cluster innovation regions and cells, business incubator services etc. Finally, options exist to utilize CTMI's databases for commercialization rollouts, with business and business organization listings spanning over 150 countries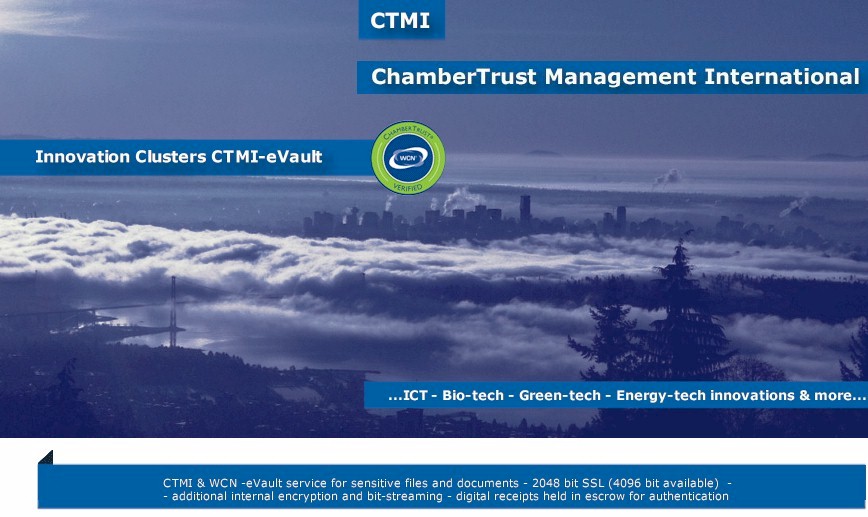 ---

Business Exchange Services
Short-term and long-term business opportunity listings, adverts to buy or sell a business, investment, joint-venture partners...paired with Trusted Trade tools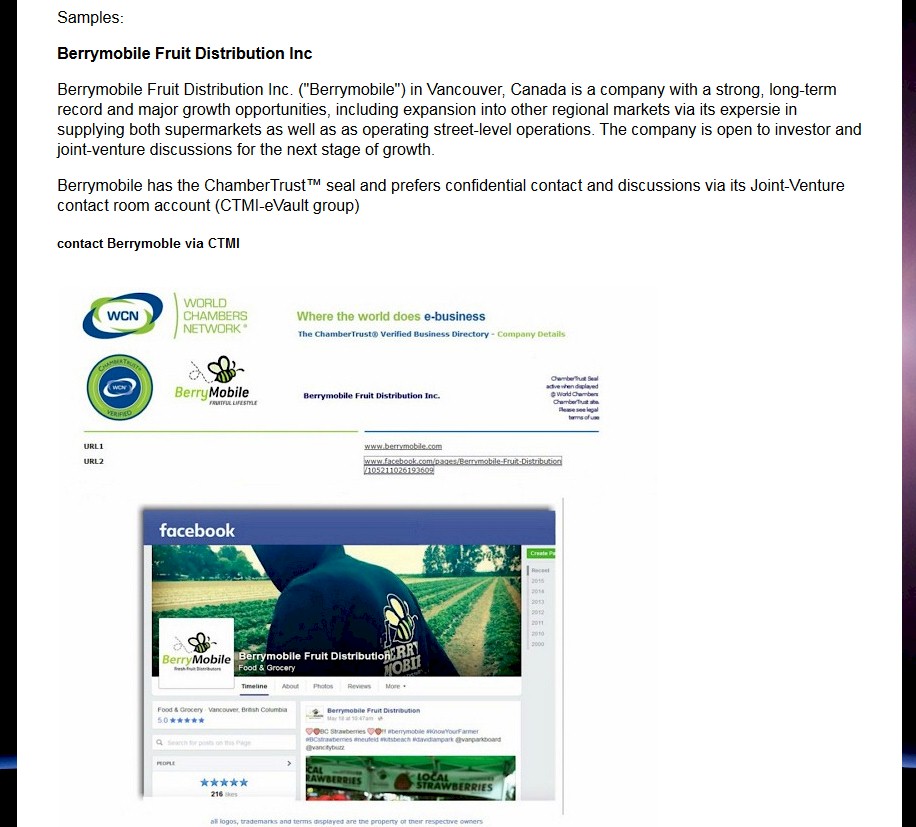 ---

Regional Economic Development tools
CTMI offers the ability to build, host and highlight regional economic development projects. Options include multi-page 'Discover our region' at CTMI, rollout assistance via our databases and mailing services, as well as customized online listings of businesses in your economic region
Example Paris...yours to discover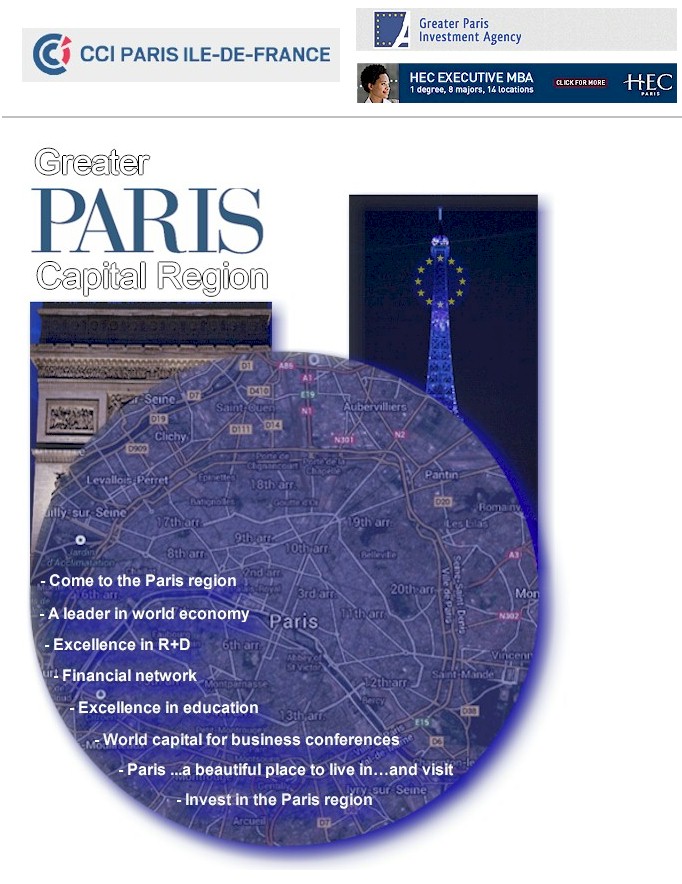 Example E.Africa project via WCN and Sopsed